Over the past several months, we received a number of special requests from clients asking for more bespoke casual wear. All things considered, it was somewhat expected, but it did get us thinking harder on how we could answer even better to all your casual clothing needs.
Today, we are proud to introduce two new additions to Arthur's collection of bespoke garments: the casual vest and the jersey cotton shirt.
THE CASUAL VEST
Fully hand-made and customizable, this is the perfect addition to your Fall wardrobe. It is soft and warm thanks to its lambswool filling and the outer layer is selected from our luxurious jacketing fabric library. Wear it over your favorite knitwear piece and pair it with your denim, corduroy or flannel trousers. You could also wear it over a soft brushed cotton shirt or one of our iconic cashmere/cotton blended casual shirts.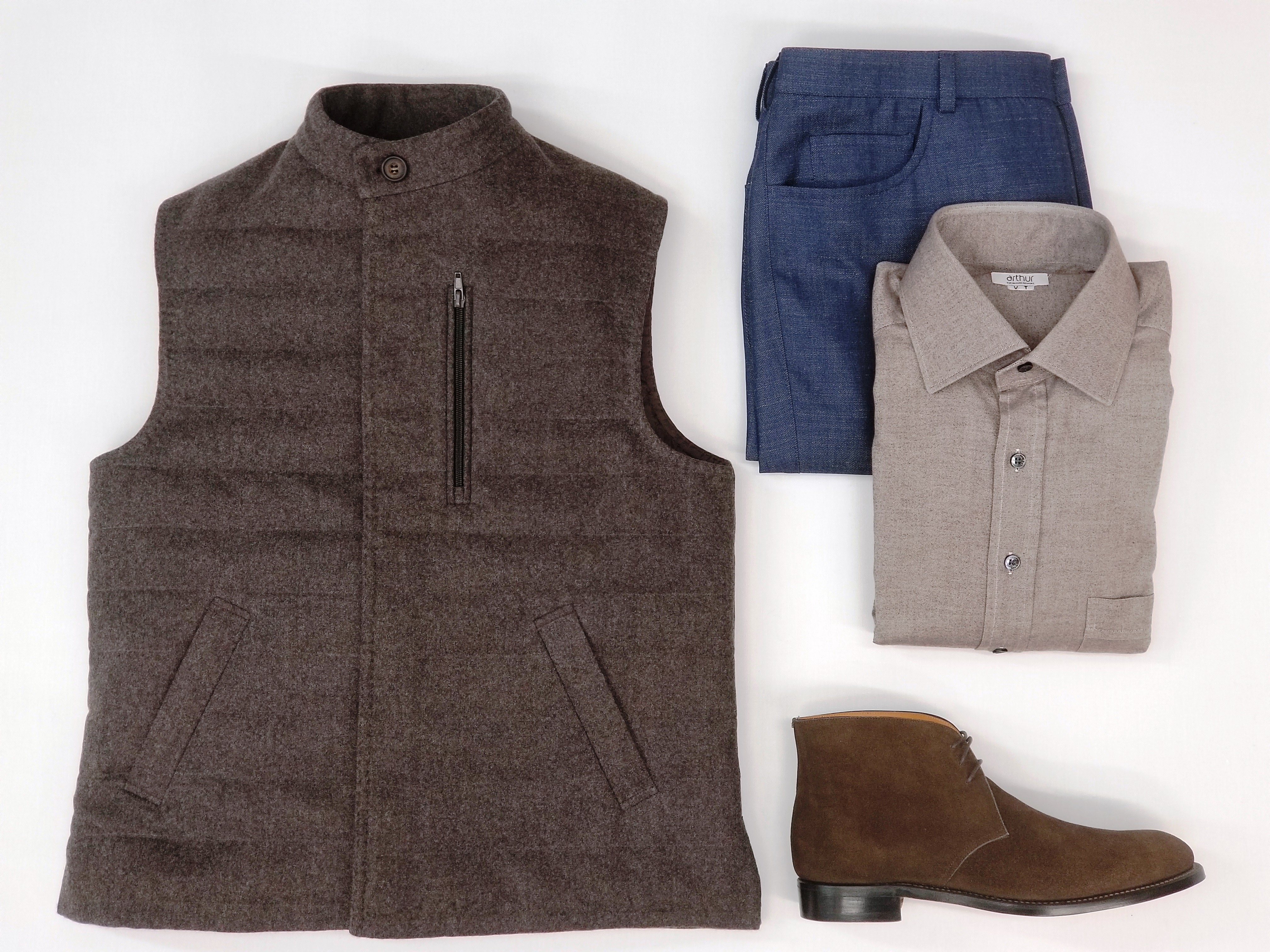 THE JERSEY COTTON SHIRT
Arguably one of the most comfortable and versatile shirts you will ever wear! Jersey is a knitted cotton fabric known for its softness and flexibility. You'll recognize it as the fabric used for your softest tee shirts or luxurious polos. Made to your exact measurements and fit preference, you could wear it closer to the skin and also get to choose from a range of classic and contemporary colors to create the perfect match to any outfit.