BESPOKE POLO SHIRTS
From its modest beginnings on the polo fields in the 19th century, the polo shirt evolved in the 20th century and made its way into mainstream fashion to become a classic preppy piece of sportswear. The polo shirt is now one the most fundamental pieces of any man's wardrobe.
With the hot summer days right around the corner, we are proud to introduce the bespoke polo shirt to our range of casual bespoke menswear.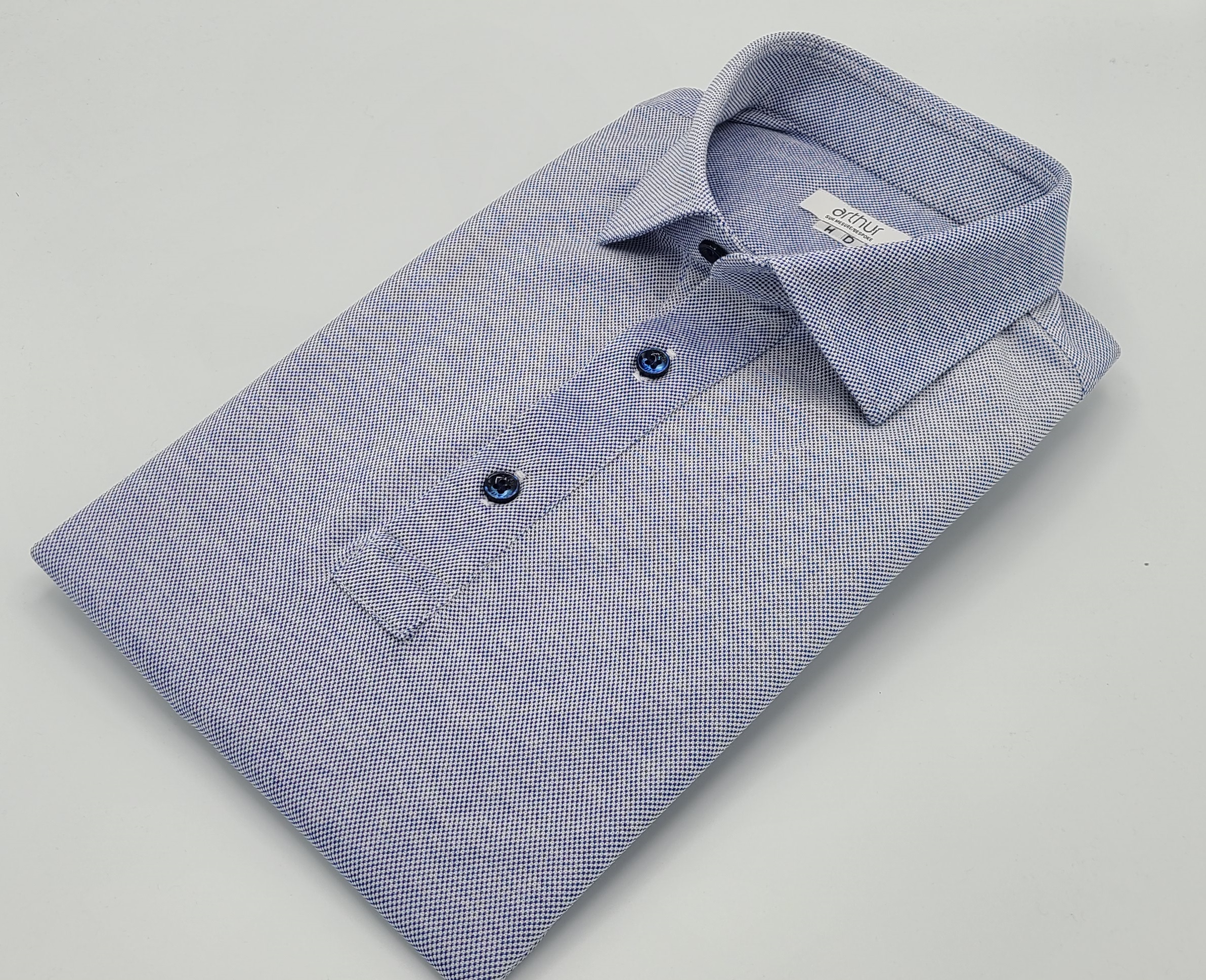 Why make your polos bespoke?
Customize your look:
Create the polo you have always wanted. Pick your favorite collar style and thickness, decide on your preferred body and arm length and overall fit, pick out your buttons and choose from dozens of available knitted fabric options.
A collar like no other:
The attention to detail and assembly method used for our polo collars are identical to that of our bespoke dress shirts, which we have become famous for. We use the softest and lightest fused interlinings to add just enough structure and allow the collars to preserve their shape for a whole day.
Minimizing shrinkage:
Knitted cotton naturally has the tendency to shrink by 5 to 7% (compared to 1-2 % for regular woven cottons). Every shirt we cut is pre-washed and pre-shrunk by us to reduce the risk of extreme shrinkage, a common frustrating issue with most polos on the market.
The perfect fit:
Just like your bespoke dress shirts, you should expect a perfect fit with your polos. To achieve this, we will temporarily assemble a polo in your shirt size with the appropriate modifications to the body length, sleeve width, sleeve length, etc. Once finalized, a personalized paper pattern will be drafted and kept on file for future orders.
Made in-house:
Our polo shirts are proudly made in our bespoke atelier on Crescent Street, in downtown Montreal, assuring our high standards of craftsmanship and quality.