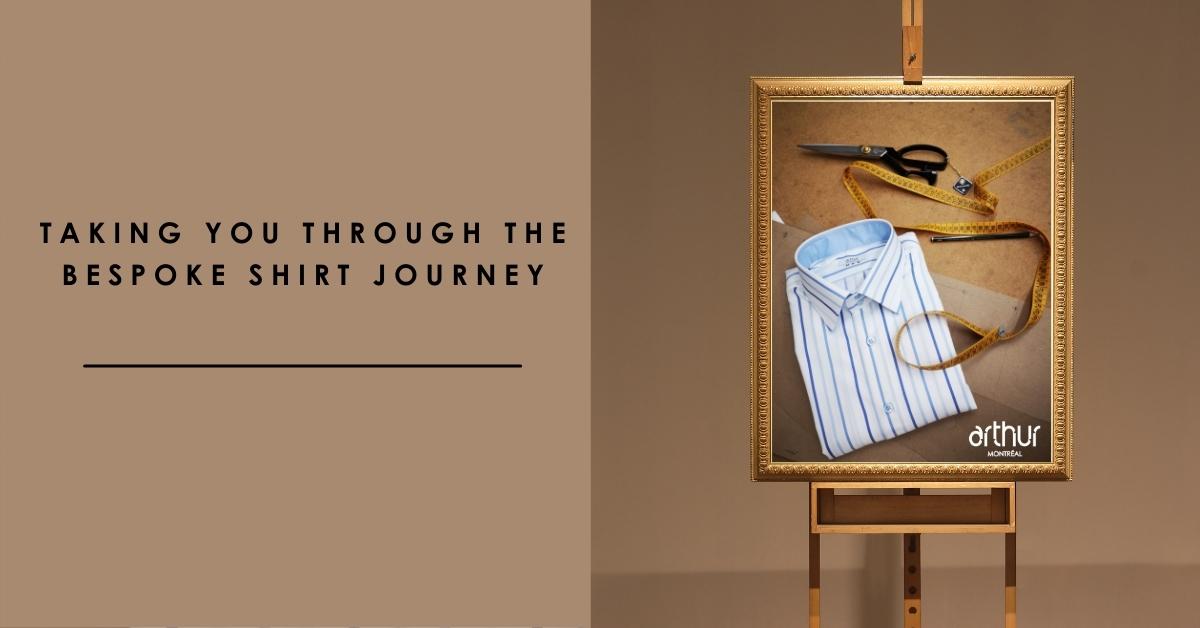 To some folks, a shirt is just a shirt.
To us, it's a piece of art in the making, a garment precisely crafted to become your second skin.
Learn more about the experience…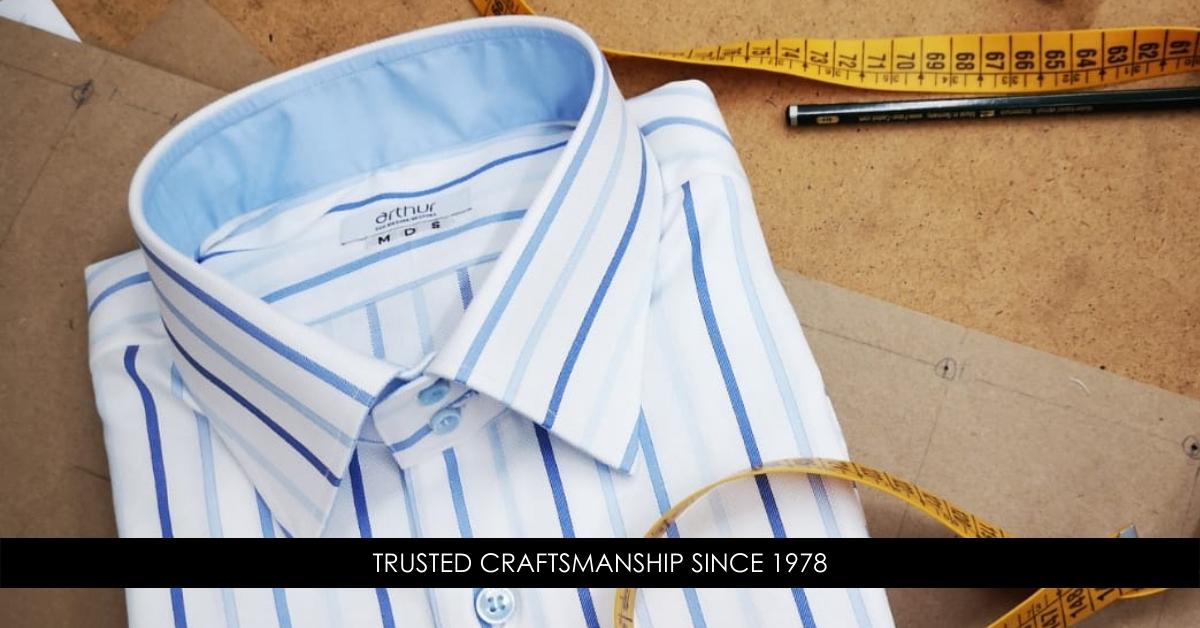 The relationship
The bespoke journey is based on the trust you have for our expertise. The process begins with a thorough conversation to get a good understanding of your expectations, your needs and your preferences.
Ultimately, we strive to become your trusted advisors to share valuable knowledge and insights about the world of menswear and proper wardrobe management.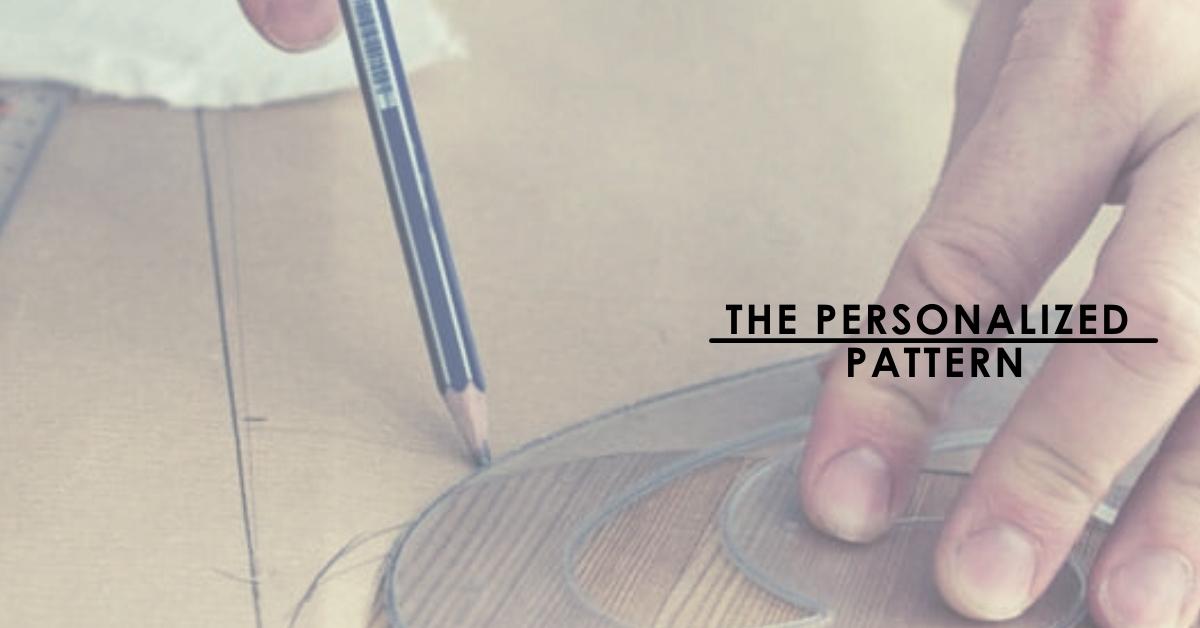 Your individual paper pattern is the blueprint of your shirts. A great deal of time and effort is invested behind the scenes to create and to update it over time, ensuring that the cut of your shirts provides you the perfect balance between comfort and esthetics.
In contrast, most places will use pre-existing block patterns to cut your shirts, which can cause inconsistencies between orders and at times within a single shirt order.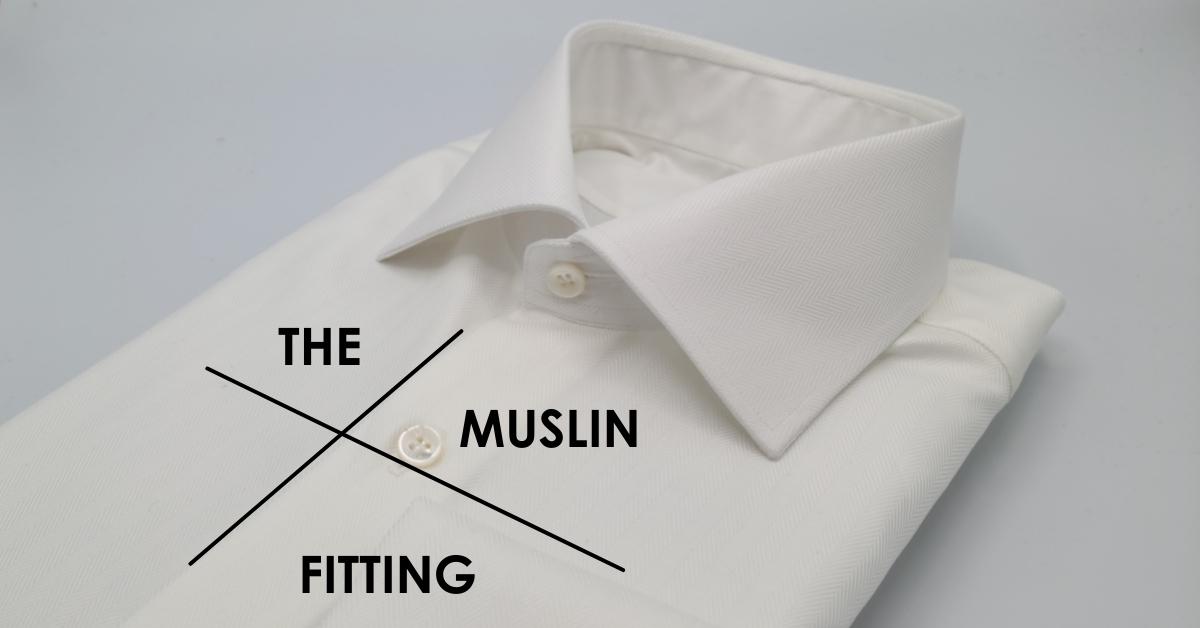 NEW CUSTOMERS:
A level of service only offered by a handful of exclusive shirt makers around the world, it is essentially a try-on shirt temporarily basted. It allows us to perfect your fit down to the slightest detail.
EXISTING CUSTOMERS:
When a considerable change in weight or shape occurs, we prepare a muslin shirt to ensure that all the changes of the new shirt have been adjusted to perfection.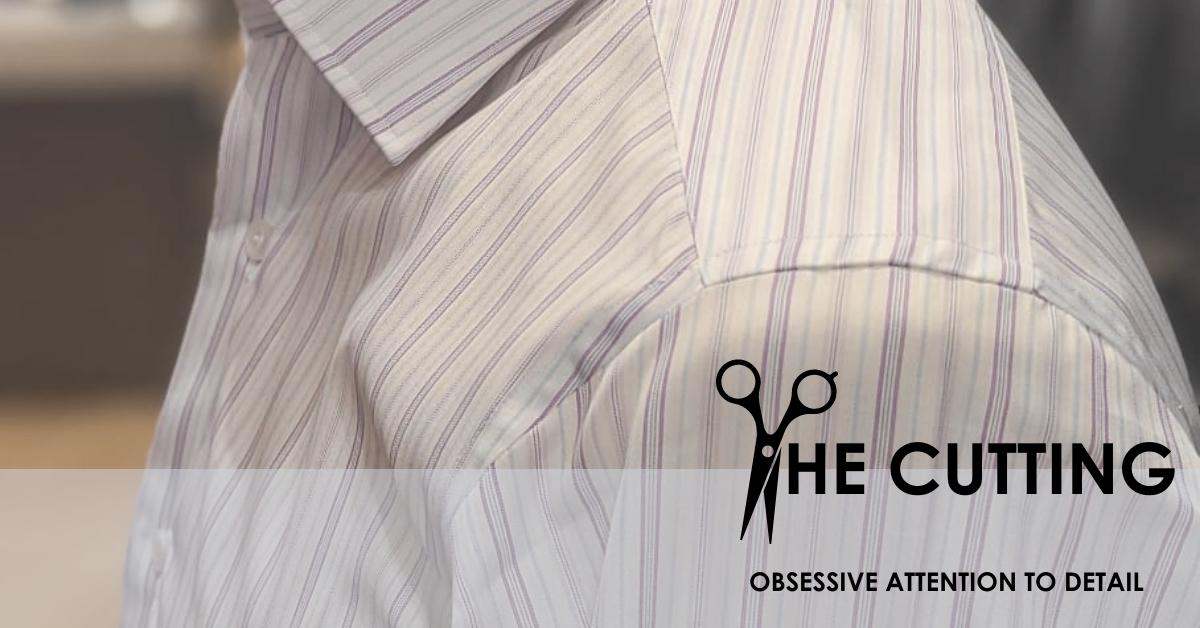 Every single shirt is hand cut individually to ensure a high level of attention to detail. It allows for perfect pattern matching across the shirt, especially over the yoke/sleeve seam, which is a feature only found on high end dress shirts.
Furthermore, we can better account for uneven shoulder levels and widths, asymmetric armholes, different sleeve widths, etc.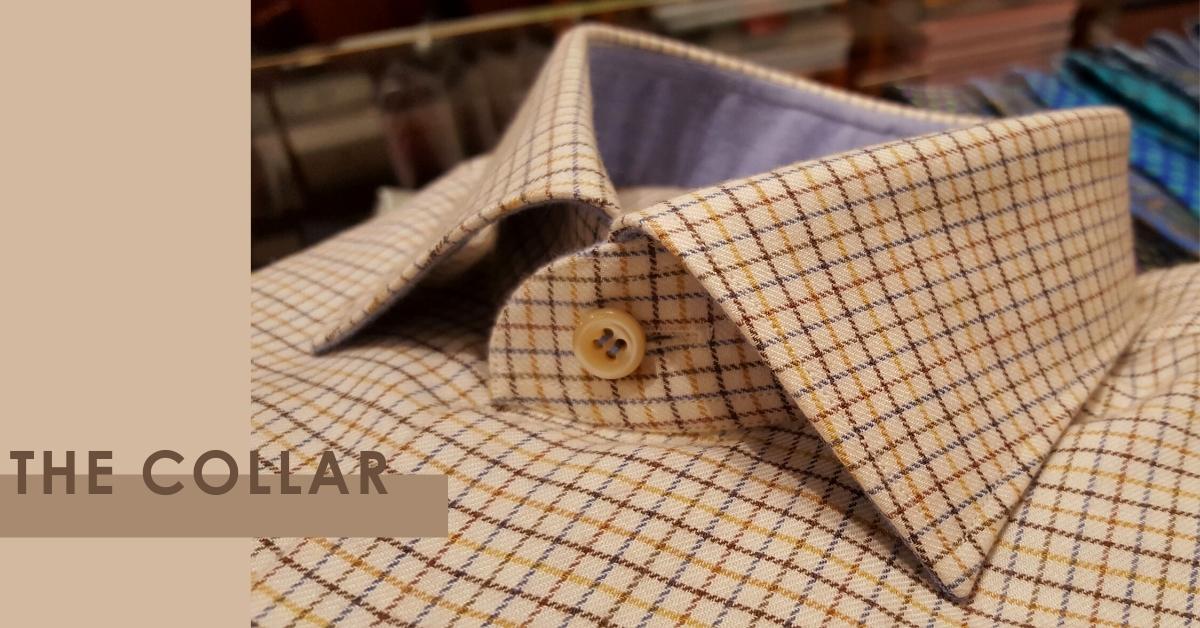 Considered the heart of a shirt, we pay utmost attention to the production of our collars. We offer different thicknesses of interlinings and assembly methods that are best suited to your needs and purpose of the shirts.
We love to see the beautiful roll at the edge of both collar ends where they meet to button up.
Our standard collar assembly method remains the traditional floating canvas as opposed to the top fused methods. Preferred by most world class shirt makers, this requires great precision, experience and a skilled shirt maker.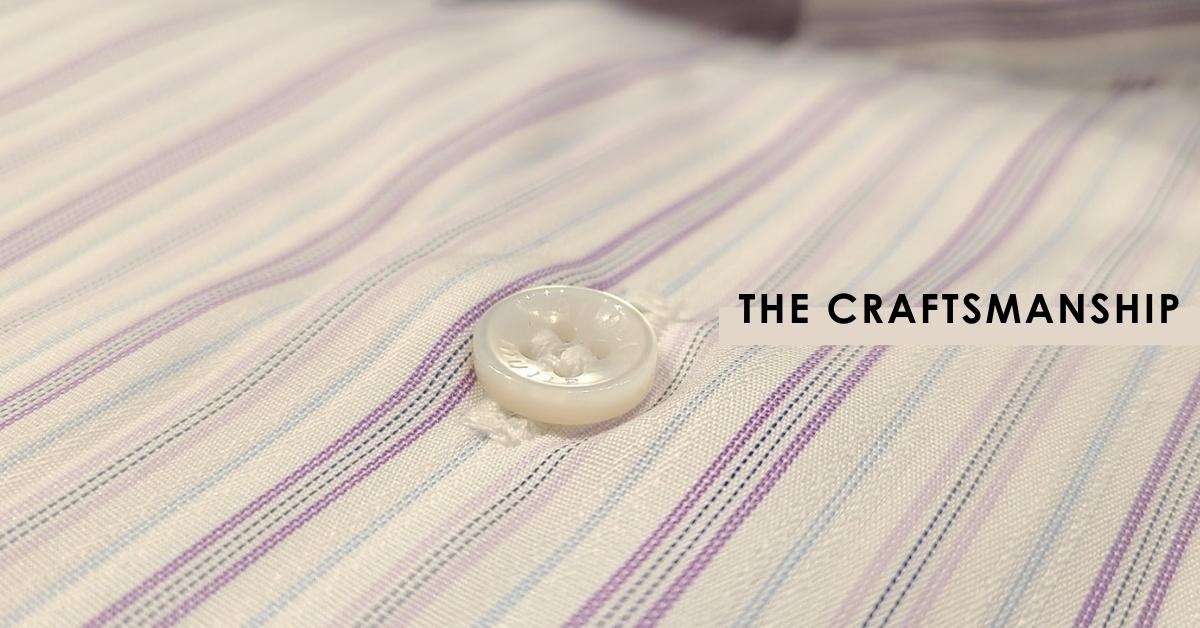 Stitching:
Single needle stitching is our minimum standard for the side seams, a technique found on high end shirts only. Flipping the shirt inside out, no loose threads can be found and all the stitching is very fine (minimum 18 stitches per inch), straight and right on the edge.
Buttons:
Only the finest mother-of-pearl buttons on the market are used. Made of Australian shell and produced in Italy, they are sturdy, refined and luxurious.
Buttonholes:
Carefully opened with no signs of fraying, they are tightly stitched and free of any loose threads. The last buttonhole and the ones on the sleeve openings are always horizontal.